Today's employee benefits marketplace is – without exaggeration – a complex and daunting nightmare to try to navigate.  How in the world do you find the right plan for your specific needs?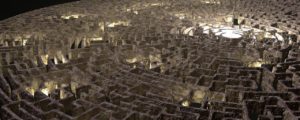 Well, you've come to the right place! We navigate the chaos and find the right plan so that you don't have to. Our team of insurance experts know just how to find exactly what you're looking for.  And of course – we know what you're looking for… because we asked you – and then we LISTENED! Refreshing, isn't it?
There are literally thousands of options in the realm of employee benefits. The right plan is out there for you… and we can help you find it. Contact us today, and lets talk about the right plan for your business.