ABOUT SW INSURANCE CORP:
​​At SW Insurance Corp, we believe in providing people and companies with the ability to get what they want and need out of affordable insurance coverage. We strive to offer the most accurate information, stellar customer service and the peace of mind that comes from over twenty years of experience in the insurance industry. This coupled with our well-known and trusted reputation within the community allows us to provide you with incomparable, dependable and consistent service.
SW Insurance Corp represents every major insurance carrier which allows us to offer more options to customize a plan that works best for your needs and budget. We do all the leg work for you, which in turn will relieve most of the hassle that may be expected when purchasing insurance.
As a brokerage, we can offer you an unbiased opinion regarding the insurance plans available. By law, insurance rates are fixed so we are able to offer you the lowest rates possible.
SW Insurance Corp is proud to work as your insurance advocate, fighting by your side to maximize your benefits, while minimizing your cost.
ABOUT SALLY WURR:​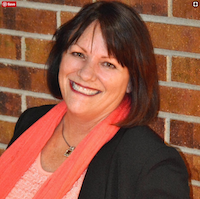 Sally Wurr is the President and Founder of SW Insurance Corp. With two decades of experience in the healthcare industry she has taken her talents and acumen into the competitive field of insurance brokerage, meeting and exceeding the demands of highly epistemic clients with exacting results. Her track record of working to provide more coverage at lower costs to the consumer has become a legacy of savings and cost reduction to corporations and individuals alike.
Along with managing and growing her own business, Sally has become a highly sought after success coach, and has been performing success seminars, and offering business advice for over a decade. Her business model, has been the envy of many both in her field, and those pursuing other ventures who are looking to use the same principles to achieve the success that she enjoys.
For more information about scheduling Sally for seminars, keynote speeches, or corporate events, please contact us here.
Sally resides with her husband in Highlands Ranch, CO.